Comprehensive Video Course
Our comprehensive video course consists of 6 main sections and 1.5 hours of straight to the point, easy to understand course material.
You will learn about what scalping is, and what it takes to be a great scalper. We will show you how to take your trading to the next level in our "Daily Ritual" section that shows you how to prepare for each day like a true trading professional. You will learn WHEN to Scalp, and more importantly HOW to scalp as we take you through 3 elite scalping methods:
the Fundamental Retracement
The "Itchy Fingers" technique, designed for those who like the intensity that only scalping can offer.
Live News Trade
Course Content
Section 1 - Welcome
Section 2 - Introduction to Scalping
Why Scalping?
What is Scalping?
Is Scalping For You?
Section 3 - Scalping 101
When To Scalp (part 1)
When To Scalp (part 2)
Section 4 - Retracement Trade Scalping Method
Setting Up
Trigger & Initial SL Reduction
Scaling Our Risk
Scaling In Profit
Further Profit Retention
Taking Profits & Restarting the Cycle
Section 5 - The Itchy Fingers Scalping Method
Choosing Pairs
Choosing Pairs & Finding An Entry
Once We Trigger, It's Time To Scalp
Scaling Out The Risk
Scaling In the Profits
Continued Trade Management
Taking Profits and Restarting the Cycle
Section 6 - Risk Control and Effective Trade Management
Risk Control
Chasing Fractals - Effective Trade Management
About the Author
Ben Nathan started to trade about 10 years ago with the direct help of a highly respected Forex Fund Manager and Mentor. Despite the assistance from this top teacher, the journey was long and tedious. After several years of learning, self teaching, and studying online, and trading with others, he learned to overcome his mistakes by putting these lessons into practice and to finally become consistently profitable...
By 2010, Ben had experienced what it was like to earn a living from trading Forex for private clients, and the passion and personal reward gained from Teaching, and helping others to become consistent and profitable in the long term.
For 5 Years Now, Ben dedicated himself to helping students to becoming consistently profitable trader. His training and trading philosophy is based on INVESTING, not GAMBLING. He encourages his students to think like a professional trader by understanding the markets, and knowing the background fundamentals with which to base each trading decision. It is this philosophy added to a consistent and low risk approach that has enabled Ben and his hundreds of students enjoy the financial reward, and most importantly the freedom the Forex brings...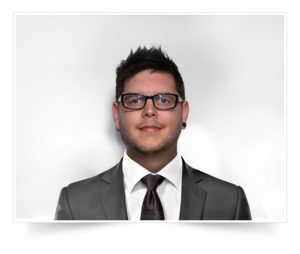 Bonus Book "The Art of Scalping"
Be one of the first to own Ben Nathan's companion book "The Art of Scalping" which is exclusive to this course.
The book details Ben Nathan's journey to success so far, and goes into what it takes to be a successful scalper and covers several methods that Ben has used over the years to make regular profits.
1 to 1 Direct Pro Trader Support
To make sure you get for most from the course, our in-house pro trader, Ben Nathan is here to support you for a full month, while you get started on your journey. Upon sign up, Ben is available for your to email directly, if you require any assistance at all and will always reply within 1 working day.
The "Itchy Fingers" Automated Trading EA
The Itchy Fingers EA is nothing short of fantastic! It is made to make your life simple and enable you to benefit from the itchy fingers technique without having to cope with the high levels of intense focus and skill that the method requires. The way it works is simple - you select the pair for it to trade and the direction for it to trade (based on high probability fundamentals which is something you will learn in the course) and then leave it to run. There is nothing complicated about the EA, all you need to do is tell it how long to trade for. No complex settings to navigate, just pure automated trading at its best, but based on methods that you will learn to fully understand.
Daily Digest Emails
A true edge for The Daily Scalper members can be found within our Daily Digest emails which are sent to you on a complimentary basis each day for 1 month. They are designed to take the guess work out of trading and ensure that you understand the markets each day and can use that understanding to trade the right pairs in the right direction. Each Daily Digest email includes:
A video analysis that covers the next 24 hours, including a review of what has taken place, a review of what is expected in the up coming sessions and then guidance on converting that information to tradeable pair choices.
Market Overview – An at a glance look at what the markets have been doing and the reasons behind it all – powerful information to use to your advantage.
Key Currency Watch List – a breakdown of the hottest currency to trade and the direction to trade them.
Key Trading Levels – When relevant we highlight the hottest trading levels on the days hottest trading pairs.
News Trades – Additional suggestions for trading key news releases.
Click Here to see an example Daily Digest email.
ORDER NOW!
Disclaimer: Past performance of this and any trading methodology is not necessarily indicative of future results. There's no profitability promises nor claims being made. Individual trader's result will be different.
Risk Disclosure: Trading currencies on margin involves a high level of risk which may not be suitable for all investors. Leverage can work against you just as easily as it can work for you. Before deciding to trade currencies you should carefully consider your trading and financial objectives, level of experience, and appetite for risk. The possibility exists that you could sustain a loss of some, or possibly all of your trading capital. Therefore, you should not fund a trading account with money that you cannot afford to lose. It is recommended that you seek advice from an accredited financial advisor if you have any doubts as to whether currency trading is right for you. No representation or guarantee is offered or implied as to the trading results that may be attained by applying concepts presented herein. Any losses incurred by traders unsuccessful in applying these ideas or methods are the sole responsibility of the trader and Currex Investment Services Inc (d.b.a "Forexmentor") and its principals, contractors and assigns will be held safe from prosecution in any form.