RFP DAILY TRADE REVIEW SERVICE
A Follow-Up Service For Serious Pattern Traders
As a member of the Recurring Forex Patterns training program, we are pleased to offer you a follow-up service that we believe will help immensely in the identification of the Forex patterns that are illustrated in the course.
We started this service in response to numerous members who were having difficulty in identifying these patterns during the trading day – even though there are so many of them! But, it's one thing to read about the patterns and see a few illustrations, but quite another to have the opportunity to view actual trading examples each day. The constant repetition of locating setups in each of the trading sessions will prove to be instrumental in turning a process into a second-nature reflex.
Who Is This Service For?
This service is for anyone who has gone through the RFP training program, no matter what your experience level is in trading these patterns. We feel very strongly that once you see a few video illustrations, your vision for these trades will sharpen quickly, allowing you to take advantage of them over and over.
What You Will Get?
From Monday through Thursday, each week, Shirley Hudson and I will walk you through trading scenarios covering 4 different currency pairs. We will identify the patterns that set up during the Asia/Singapore, London and New York sessions. Once the RFP Daily Trade Review video is ready for viewing, you will be notified by twitter.
The patterns that we cover will be mostly pattern #6, and patterns #3/#4 (which are similar patterns). Occasionally other patterns will be mentioned. However the idea behind this service is to help you keep your focus on just ONE of these setups. We want you to get really good at seeing and trading that pattern. We will show how to get in to these trades with very small risk, giving you the opportunity to get a commensurately large reward potential.
How This Will Benefit You?
If you are not showing consistent profitability right now with these patterns, you need to change your approach. The patterns work, but it's imperative that you become consistent in the way that you recognize and trade them. By following us each day through the recordings, the setups will become more and more routine and automatic. You'll begin to see them with much more clarity and ease. That will lead you to very good trading opportunities day in and day out. Because we will be covering different sessions, you will benefit from this service no matter where you live, or when you're able to trade.
Take Advantage of the Introductory Offer Now!
This daily trade review service could very easily be the difference between success and failure. The daily videos will be full of invaluable information that we know will help you. We think you'll agree that we've priced this service to be extremely affordable, and hope that you're able to take advantage of the currently discounted price.
Please go here to subscribe via Paypal.
Subscribe to the RFP Daily Trade Review Service
Prerequisite: You must have already purchased and reviewed the Recurring Forex Patterns course in order to subscribe to this service!
Active Coach's Corner Members Discount:
6-MONTH PREPAY PLAN - Save 15%
12-MONTH PREPAY PLAN - Save 20%

For your convenience we accept:


Please contact us for other payment options such as wire transfers
To Subscribe By Phone or Get Further Assistance:
North America Clients: Please call Toll Free: 1-800-516-0234
International Clients: Please call: +1-604-953-0234

If you are serious about mastering these patterns, we believe that this service will provide you with the ultimate practical guidance necessary to trade these patterns successfully.
All the best best,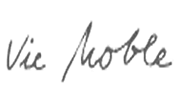 Vic Noble
& the ForexMentor Team
"You won't believe how often & consistently these patterns show up daily..."
- Vic Noble, Forex Trading Coach