Subscribe To RFP DAILY TRADE REVIEW SERVICE (Paypal)
Subscribe to the RFP Daily Trade Review Service
Prerequisite: You must have already purchased and reviewed the Recurring Forex Patterns course in order to subscribe to this service!
$79 $57/mo.
Please Note:Your subscription will renew automatically every month at the anniversary date. If you wish to cancel, simply email us.
Active Coach's Corner Members Discount
$47/mo. (must be active CC members. if you cancel CC, rates will go back to normal)
6-MONTH PREPAY PLAN - $289 - Save 15%

For your convenience we accept:


Please contact us for other payment options such as wire transfers
To Subscribe By Phone or Get Further Assistance:
North America Clients: Please call Toll Free: 1-800-516-0234
International Clients: Please call: +1-604-953-0234

If you are serious about mastering these patterns, we believe that this service will provide you with the ultimate practical guidance necessary to trade these patterns successfully.
All the best best,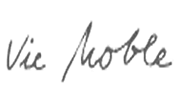 Vic Noble
& the ForexMentor Team
"You won't believe how often & consistently these patterns show up daily..."
- Vic Noble, Forex Trading Coach